The online application link is located at the bottom of this page. If you have any questions or concerns, contact us at calfreshoutreach@ucmerced.edu or contact a Human Service Agent at (209)385-3000.
To find out more about Immigrant eligibility for Calfresh, visit LSNC Guide to CalFresh Benefits.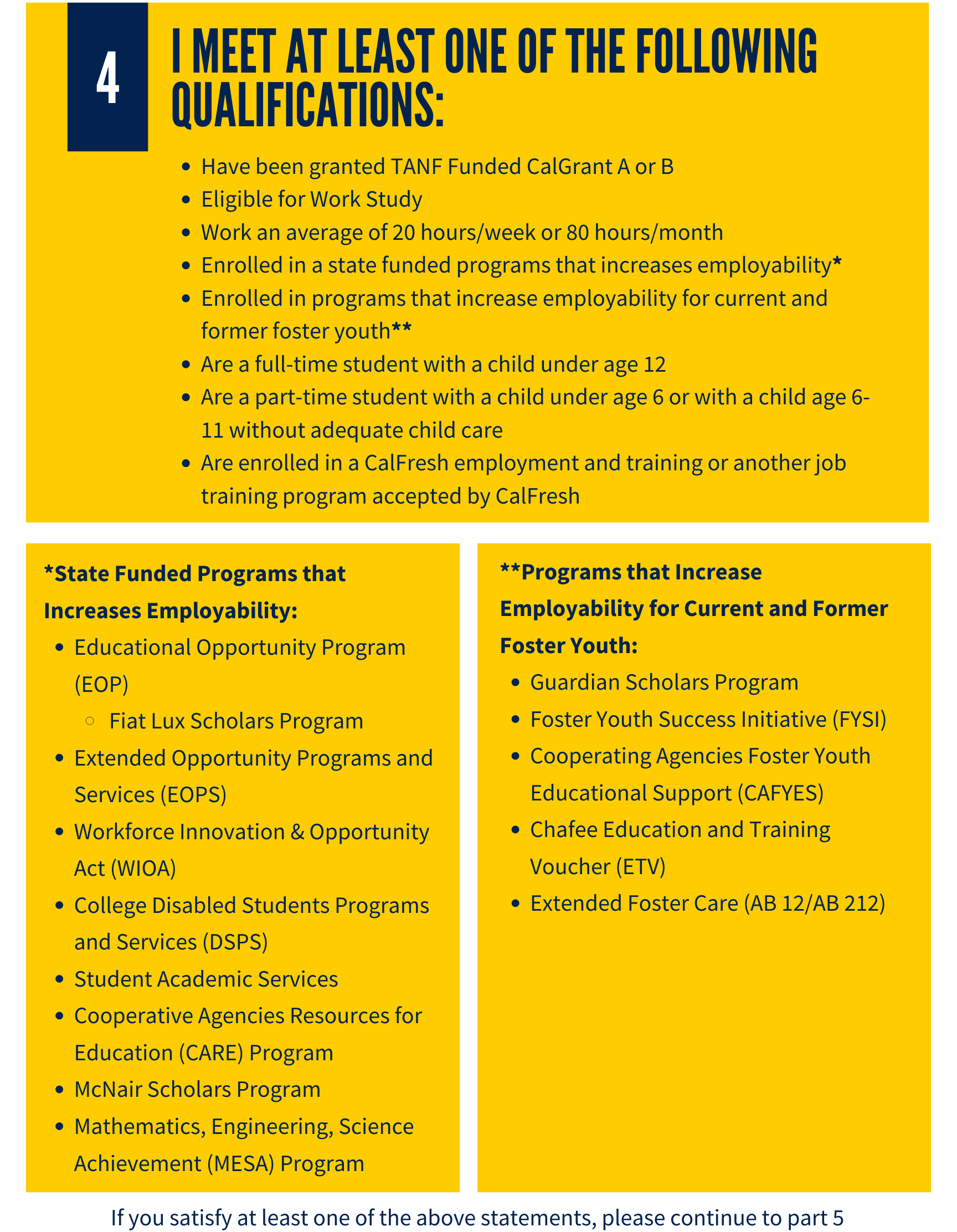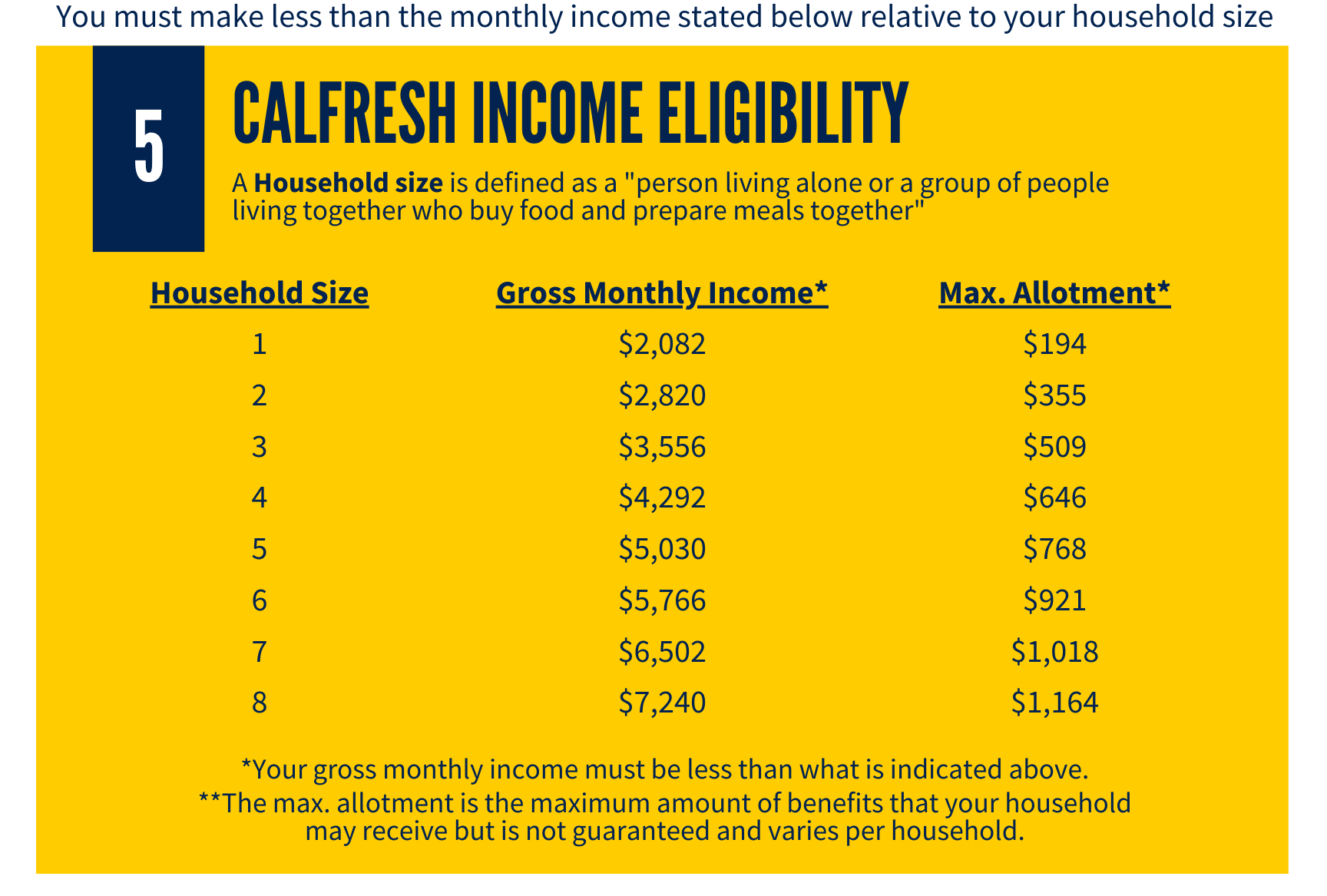 Once you are done reviewing the eligibility requirements for student applicants, you may apply using the link below.