Bobcat Pantry
The Bobcat Pantry provides access to nutritious food and basic hygiene items at no cost to all enrolled UC Merced students. We promote sustainable practices and a holistic approach to a healthy and nutrition-conscious lifestyle.
Pantry location: Terrace Center Room 131 (inside of the DEN, next to the Residential Education Office) 
Steps to access resources: 
1. Please complete the
sign-up form
 before visiting the pantry space. You are able to select the best date and time that fits your schedule. 
2. Please wear a protective face covering and sanitize your hands before arriving. 
3. Please have your Catcard ready to scan at the door.  
 
For any questions, contact Elizabeth Rodriguez Cruz, Basic Needs Food Distribution Coordinator, at 
basicneeds@ucmerced.edu
or (209)-316-8136.
Click on the images below to view:
If you would like to donate to the Bobcat Pantry, you can find the donation guidelines 
HERE
!
USDA Food Distribution
Location: Merced Community College - Parking lot 2 - Off of G St 
Date: Every 3rd Friday of each month
Time: 10:00 AM - 2:00 PM or until supplies last
USDA's food distribution programs strengthen the nutrition safety net through the distribution of USDA Foods and other nutrition assistance to children, low-income families, emergency feeding programs, Indian reservations, and the elderly. UCM students are requested to bring their CatCard.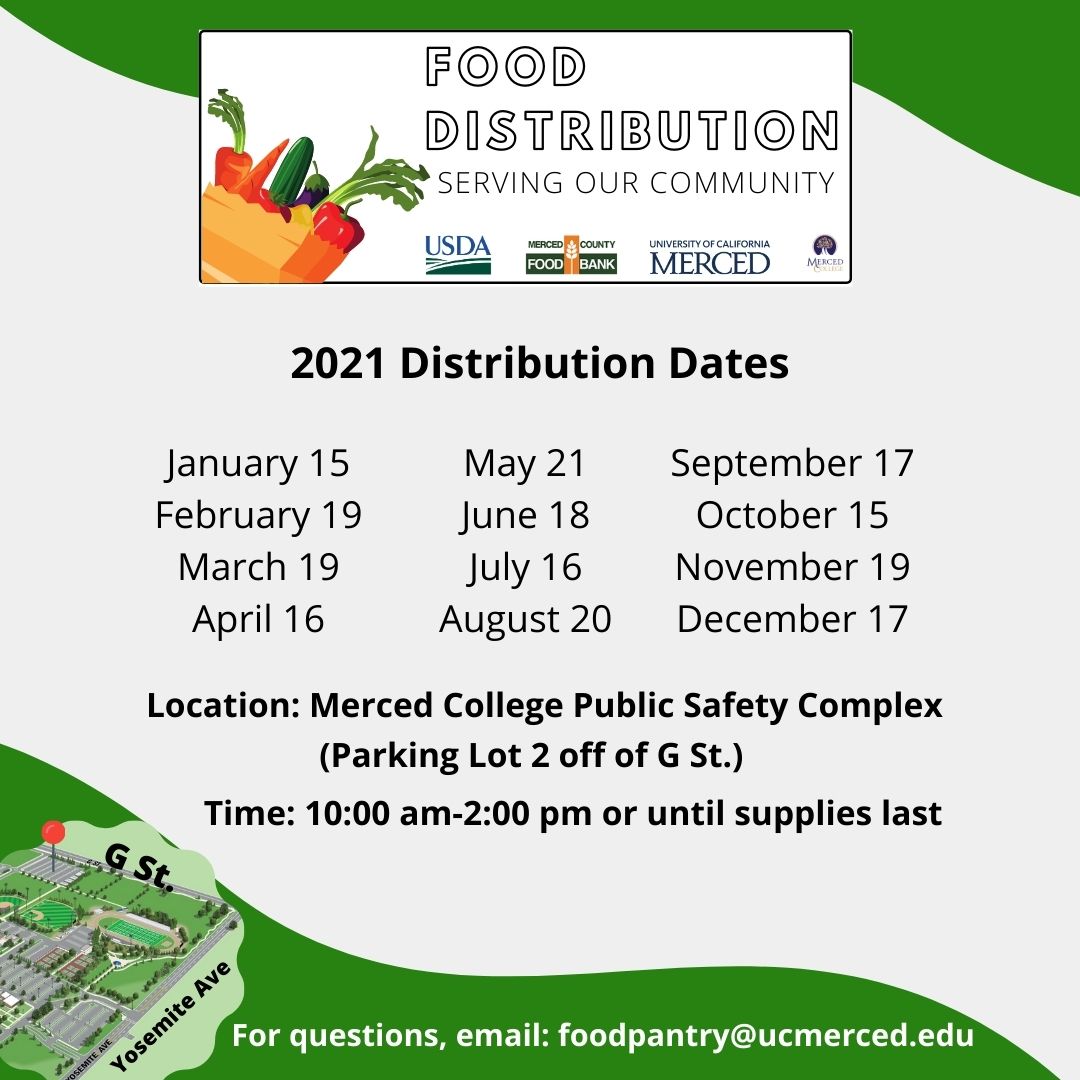 Pop-Up People's Pantry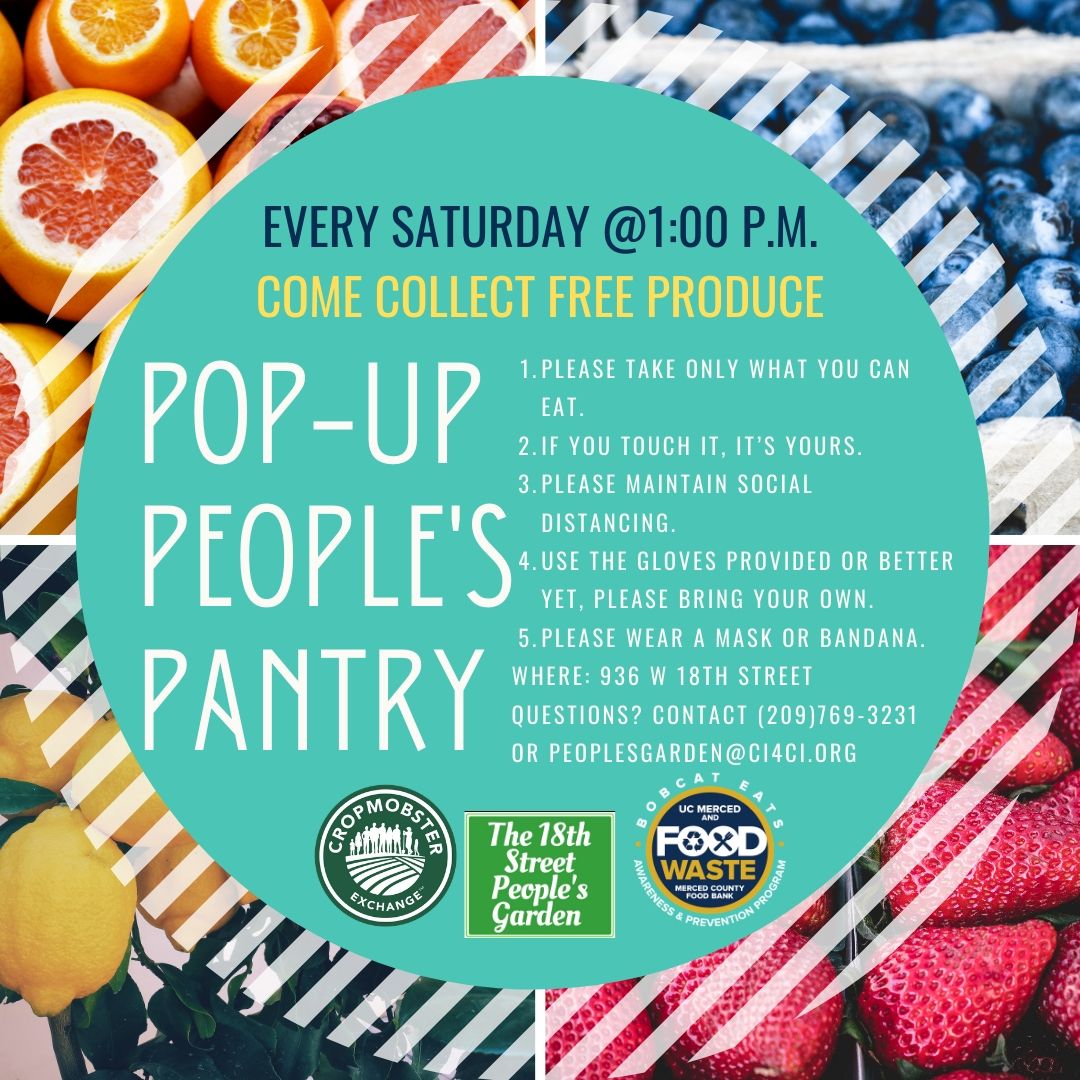 Location: 936 W 18th Street
Dates: Every Saturday
Time: 1:00-2:30PM
The Pop-Up People's Pantry is a free food distribution at the 18th St. People's Garden. Please wear a face covering and practice social distancing. 

The Pantry also accepts monetary and food donations. Please contact Erin Meyer at 

emeyer4@ucmerced.edu

 or (209)205-8102 to donate. 
More information about Pop-up People's Pantry can be found 
here
.
People's Fridge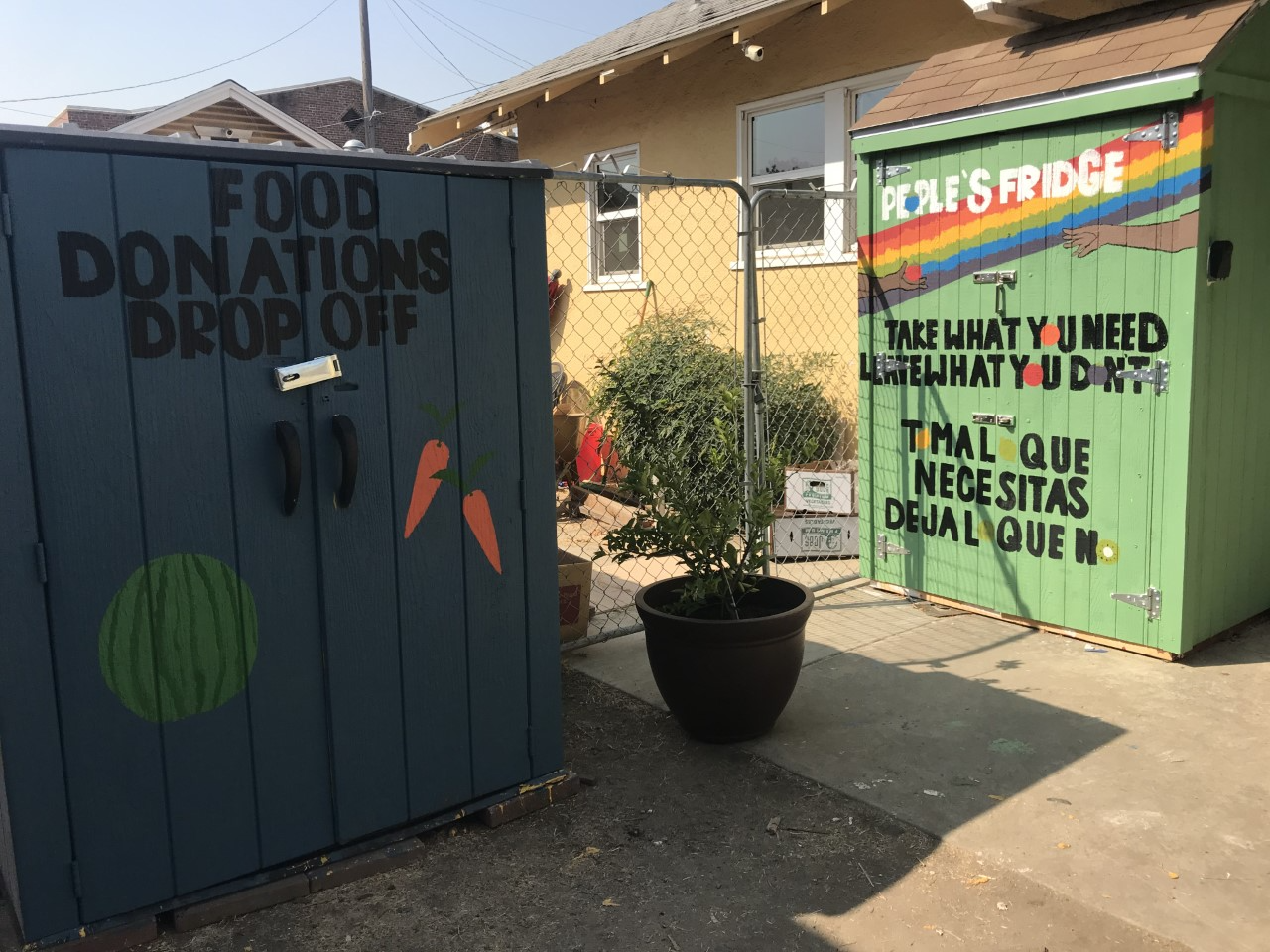 The People's Fridge is a community fridge where anyone can take free produce and anyone can leave produce donations.
It is free and open to all.
No ID or anything else is required.
Please wear gloves and a mask when visiting and practice social distancing. 
Merced County Food Bank:
The Merced County Food Bank is a private non-profit organization that grew out of community collaboration to feed the hungry in Merced County.
When: Monday to Friday 8am - 12pm and 1pm - 5pm

Where: 2000 West Olive Avenue, Merced, CA, 95348

For more information call (209)-726-3663 or visit their

website

.
---
Nutrition Education
Nutrition Education Workshops offer helpful knowledge on how you can continue eating healthy and nutritious meals on a budget. Keep a look out for upcoming virtual Nutrition Education workshops coming this Fall!
Past Events: