What is the Professional Clothing Closet (PCC)?
---
The Professional Clothing Closet is a free suit rental service for UC Merced students (undergraduate and graduate). Our professional closet has items including suits, jackets, pants, and skirts. Students can borrow attire for interviews or other occasions where professional clothing is required. Students may borrow the clothing for up to five business days. To ensure smooth operation of all Basic Needs Services, the Professional Clothing Closet will operate by appointment only.
Students wishing to rent apparel should bring a valid CatCard with them. For any inquiries, extended rental requests, or appointment support, please email us at 
PCC@ucmerced.edu
.
About
---
Services are by appointment only and available to all enrolled Undergraduate and Graduate students. Please be sure to reserve a pick-up time at least 3 days in advance.

Hours of Operation - Fall 2023 (August 28 - December 4):

Mondays: 10 AM - 4 PM

Wednesdays: 9:30 AM - 4 PM 
Fridays: 9:30 AM - 12:30 PM
Closed Tuesdays and Thursdays 

Location: Basic Needs Center (TC 106)

Garment Cleaning Policy: Every garment is dry-cleaned after use and then returned to inventory for other students to rent.

Rental Policy: Suits can be reserved for up to 5 business days. 
Returns: Suits can be returned during Basic Needs Center normal business hours: Monday-Thursday 10am-4pm
Donations of used clothing are not currently being accepted.
Thank you for your generous donations! 
The Center for Career and Professional Advancement
---
Learn about your unique talents and interests, build job readiness skills, build a stellar resume and cover letter, explore your career options fully, and get experience while you are still in school. The Center for Career and Professional Advancement is here to help no matter where you are in the process of planning your future. Visit their
page
for resources and information! 
Handshake
---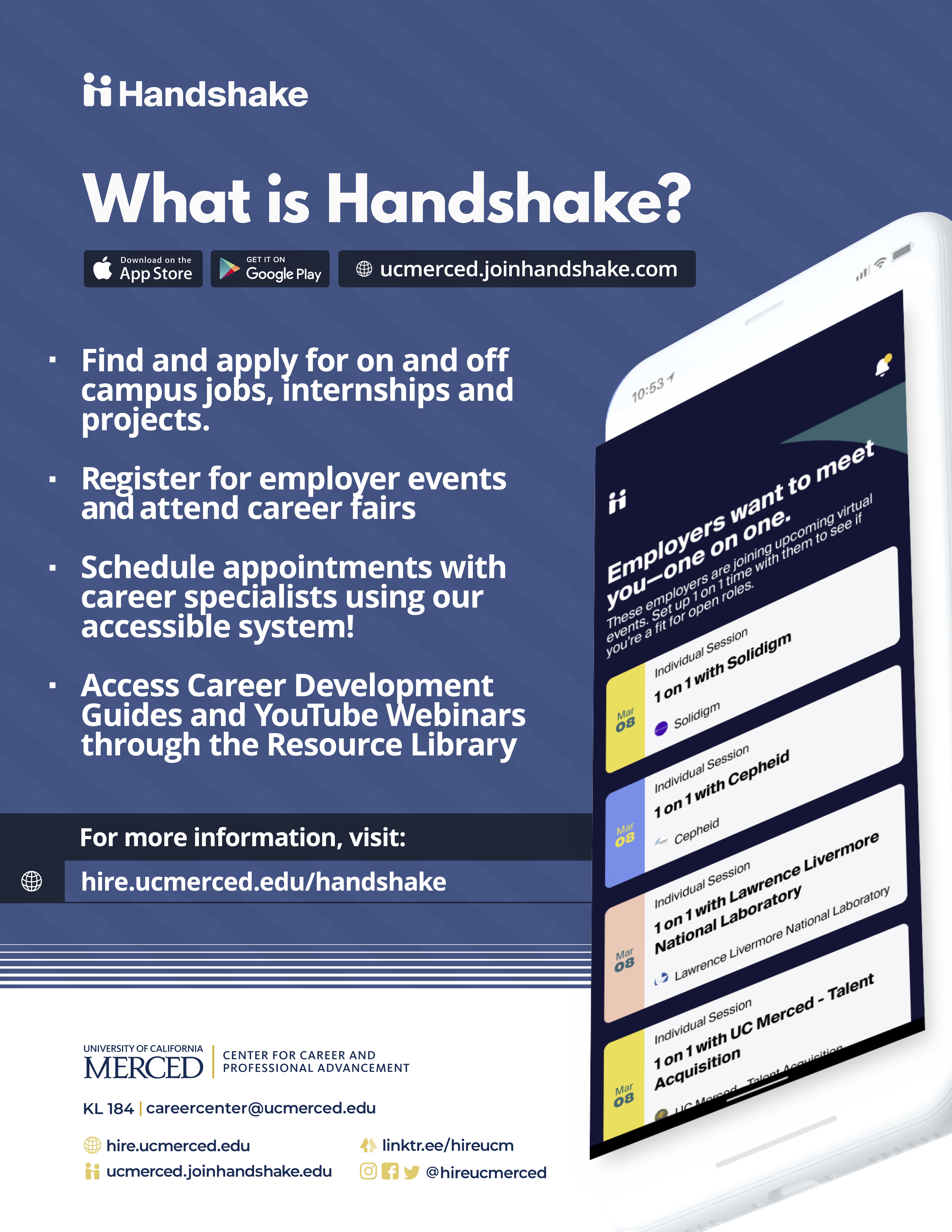 ---
Last Updated: Sep. 8, 2023